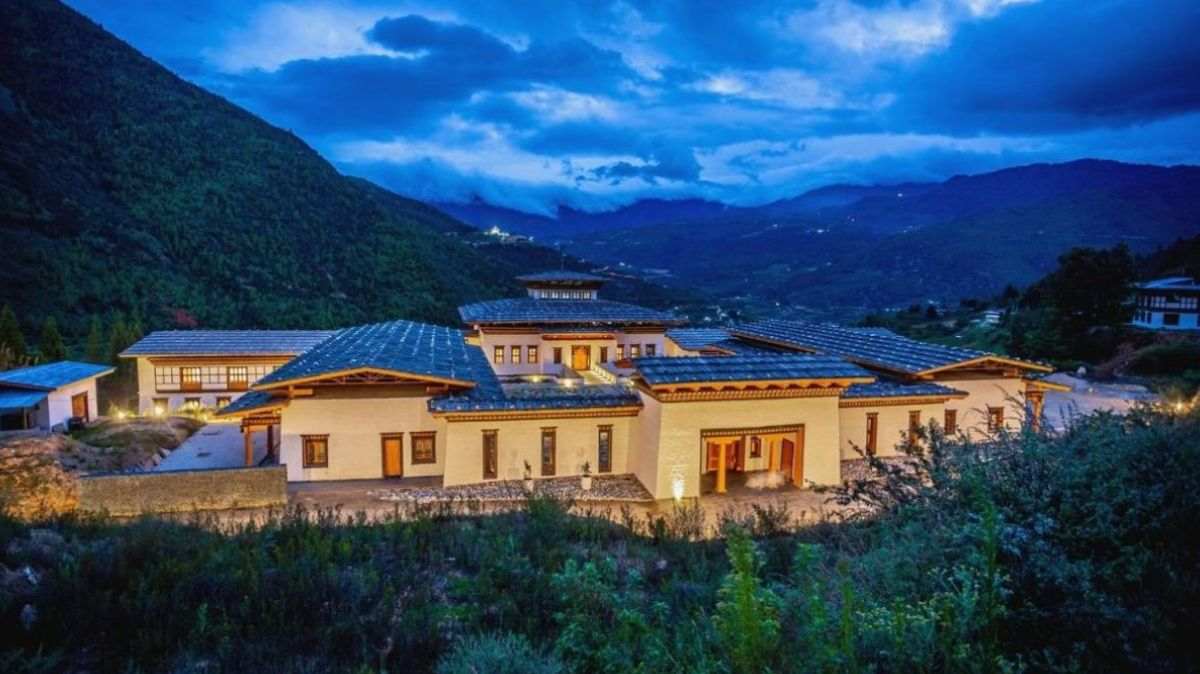 The Restful MInd.

If therefore, we ever discover that we are not feeling happy in our day-to-day life, instead of looking outside of ourselves for the cause, we learn to look within for understanding, to turn a light on appreciating everything we do have, rather than always looking for what is missing.
His Eminence Gyalwa Dokhampa in "The Restful Mind,
a New Way of Thinking and a New Way of Life".
The Restful Mind philosophy is infused in the daily life at the Sanctuary
KEEPING THE DREAM ALIVE
INTERVIEW WITH MS. SHREEJANA RAI
Ms. Shreejana Rai works at the Sanctuary as Junior Accountant.

Why did you want to work at the Sanctuary?
My childhood and youth were not easy. I had to start working right after I graduated from 12th grade to support my family. I had a very big dream to go to college but my family couldn't afford to pay for my studies. My journey was hard and struggles came across but I never gave up, I kept going on and working hard. When I heard about the new 5-star hotel arriving in Neyphu valley – the place I live – I felt this would be my chance.

How did you get your job at the Sanctuary?
That is quite a story… again I needed to be patient and show perseverance. My challenge was the fact that I did not have experience working in the tourism industry. Twice, I applied for a job in the Guest Experience Team, and twice I was invited for an interview, however, I was not selected. I was disappointed, but I did not give up. In 2019, I applied again for a job in the Finance Team, not a field I would have imagined ever working in, but I got the job!
What does the Sanctuary mean to you?
During one of my interviews, I was asked what I thought a Sanctuary is. My response was the following: "A sanctuary is a place where different types of souls are kept under one roof, making it one house". I still stand by that statement; We are under one roof as a family.

How did you experience the last two years, during which we could not welcome guests?
Although I have missed the interaction with my colleagues and the interactions with our international guests very much, I have been able to use my time very well. I started studying again and will finish my degree with good results in just one and a half years.

What do you wish for the future of the Sanctuary?
I wish for the Sanctuary the same as I wish for myself: "Keep the dream alive". Together with all our team members, we are looking forward to welcoming guests again.
Opening a door might take time, and requires a lot of patience and determination, but the reward is immense.
The beautiful spring season has arrived in Bhutan, our pear trees are blossoming, the roses and hortensias showing their bright and powerful colors.
WHAT DOES ALL-INCLUSIVE WELLNESS MEAN?
* A consultation with one of our in-house traditional Bhutanese medicine doctors, after which the doctor will create a complete wellness program for you including all recommended treatments and dietary advice – of course, all upon your personal decision.
* Access to our wellness lounge and use of the wellness facilities, such as a fully equipped gym, saunas, steam rooms, Jacuzzi, an indoor heated infinity pool, and much more.
* At least one traditional wellness treatment per day, such as a hot oil compression, Ku Nye head massage, hot stone herbal bath, or moxibustion.
* Daily yoga classes and/or meditation sessions at the time and place of your preference.
* And the best part: it is already all included in your room rate!

CLEAN & SAFE CERTIFICATION
We are happy to share that the Sanctuary received the Clean & Safe Certification from the
Tourism Council Bhutan
(TCB). All tour
ism establishments and service providers in Bhutan must fulfill specific requirements developed by the TCB and the Ministry of Health. The "Clean & Safe Certification" ensures that the organization/business is safe, clean, and ready to serve guests in compliance with health and safety protocols. It is a mandatory prerequisite for all tourism service providers in Bhutan.
Festivals are an integral part of Bhutanese culture and spirituality. They are well known for their richness, vibrancy, and happiness. During the festivals, the ancient expressions of Buddhist culture and legendary victories are re-enacted and celebrated in various temples, monasteries, and dzongs throughout the country.
Due to the pandemic, no festivals have taken place in the last two years. But for 2023, we have received the tentative dates of the festivals from the Association of Bhutanese Tour Operators. The Paro Tshechu festival is planned to take place at Rinpung Dzong Paro from 1 to 4 April 2023. The Rhodendron festival will be held at the Lamperi Botanical garden from 14 to 16 April 2023 in Dochula, Thimphu.
Please contact us at: [email protected] for more information about festival dates in Bhutan, packages, and bookings.

New Women´s Adventure tour
Wanderlust announces a new Women's Adventure tour in Bhutan. The carefully crafted itinerary will be led by local female tour guides and will provide insight into the interesting Bhutanese matriarchal society. Guests will be able to see how the role of women has changed in relation to the country's guiding philosophy of Gross National Happiness.
One of the most beautiful hotels in Bhutan
According to SUITCASE Magazine: "With the centuries-old Trans Bhutan Trail set to reopen this spring, we could not think of a better place in which to go off-grid and retrace the steps of the legendary pilgrims and royals who once traveled along with it. But, hold on. Before you lace up your hiking boots, follow us as we take a peek inside the country´s most beautiful hotels…"
Adventurous experiences in Bhutan
The Travel Magazine sees Bhutan as the perfect place for thrill-seekers. According to The Travel, Bhutan is popular not only for its lush green valleys and sky-high mountains but also for jaw-dropping and thrilling activities for those who love the adrenaline rush.