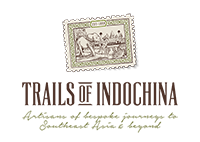 If you've been dreaming of a trip to southeast Asia, this could be the summer it finally happens. More than half of the sub region's countries – all blessed by a balmy climate and dreamy coastlines – have relaxed their Covid travel restrictions in recent months. Whether relaxing on a Thai beach, diving in the Philippines or getting up close with Borneo's magnificent wildlife is top of your list, these are the updates you still need to know.
DISTINCTIVE THAILAND 10 DAYS/9 NIGHTS
Discover Thailand's fascinating culture and history visiting key cities . Explore heritage sites and learn about their cultural significance with opportunities to interact with local experts for a unique perspective of the country's recent history.
TRIP HIGHLIGHTS
• Take the family on a fun, immersive exploration day of Bangkok visiting sacred temples, colourful flower and aromatic food markets, the prestigious Royal Palace and view the skyline while cruising the Chao Phraya River in a long-tail boat.
• Spend the day with a noted art critic deep-diving into all phases of artistic life in the city with visits to museums, galleries and artists' studios.
• Get to know the history of the famed "teak wallahs" with an all-day excursion into forests outside Chiang Mai.
• Bond with the beloved elephant, the symbol of Thailand. Interact with these beautiful creatures in a variety of eco-friendly and sustainable experiences at the Elephant Nature Park.
• Fly to the southern part of Thailand and start there with a fascinating look Baba-Nyonya Chinese Muslim culture in Phuket Old Town.
• Finally, choose your own combination of island experiences as you embark on a customized 2D/1N adventure. Included for your choice are Phang Na and surrounding islands, Mai Ton and Racha; and Krabi or the Phi Phi islands.
TRAVEL NEWS
VIETNAM:
The enchanting The Jahan captivates and transports guests back in time with an aura evoking the glory of former British-India. Named after the celebrated 16th century Indian emperor and great patron of the arts, Shah Jahan, Heritage Line designed this regal craft with fine artworks and outfitting sourced from India. All staterooms are spacious and have private balconies, though the sprawling Noble Suites offer unparalleled onboard living experiences. The atmospheric East India Club & Lounge resembles an old British-Indian Gentlemen's Club, while the adjacent sun deck and Jacuzzi pool are a few of the designer vessel's many resort-like facilities. The Jahan sails the lower Mekong between Vietnam & Cambodia on various itineraries.

Ginger, plying the spectacular Lan Ha Bay, boasts a stunning local Vietnamese heritage theme paired with refined contemporary accents. The graceful designer ship displays local arts, traditions, and artefacts in the public spaces and suites' interiors.
All twelve spacious designer suites offer the highest standard and comfort for a luxury overnight cruise in Lan Ha Bay inclusive of a fantastic bathroom, in-room lounge and private balcony.
Ginger's very unique highlight is her refined culinary attitude that comes alive in the nearly 360-degree glass-surrounded restaurant, which introduces an open kitchen with live cooking for an unforgettable lifestyle experience.
Heritage Line's Ylang is a cutting-edge ship sailing through the far-flung corners of the magnificent Lan Ha Bay. With her vivacious charm, she beckons guests to embark on a journey of all the senses. Ylang's interior sports a delicate floral leitmotif inspired by local poetry. Together with the collection of featured artwork, an ancient flair of Indochina emanates throughout the vessel.
Her accommodation is unrivaled in the region, with her top suites being the pinnacle of luxury. The ship houses lavish facilities, but what makes Ylang truly incomparable is her expansive wellness sanctuary of sensational spa facilities and her very bespoke itinerary to experience the remote Lan Ha Bay at-ease with wellness-inspired activities.
THAILAND:
Effective as of 07 September, the Japanese government announces an easing of certain protocols regarding booking travel and subsequent entry into the country. According to Border Measure 31: Persons who possess a valid vaccination certificate (3 shots including 2 original vaccine shots and 1 booster) of COVID-19 will no longer be required to submit the certificate of negative result of pre-departure COVID-19 test within 72 hours prior to departure from the original country/region.
SUMMARY OF TRAVEL REGULATIONS
• We must book all hotels
• Round-trip international air must be booked by agent
• ERFS and Visa are still required.
We will provide:
1. ERFS certification (1 PDF paper per person)
2. The fixed itinerary including the hotels, the tours and transportation and restaurant if required, which will be booked by our company. Bookings which are made by the travelers individually online, won't be acceptable toward issuance of ERFS.
3. The contact information of the guide and the company must be on the itinerary.
Please note that there will be other documents needed such as the VISA application form. These documents will be subject to review at the Japanese embassy in your city. Canadian and American passport holders can apply for a VISA online with ERFS from the following link: https://www.evisa.mofa.go.jp/index and must be accompanied by steps 1, 2 and 3 from us.
We advise all agents to check with the latest updates from your local Japan embassy or consulate.
SOUTH KOREA:
Updated entry requirements for South Korea, as follows:
• A negative Covid-19 test is no longer required prior to entering South Korea, effective Saturday, September 3rd, 2022.
• Receive PCR test within 24 hours of arrival
• Register via Korea's Q-CODE system https://cov19ent.kdca.go.kr
• Complete K-ETA (Korea Electronic Travel Authorization) via www.k-eta.go.kr
We are delighted to advise you that Bhutan will finally reopen the borders for travel on 23rd September 2022.
The current entry requirements to Bhutan are as follows:
ENTRY/VISA REQUIREMENTS
As of all international travel, the visitor to Bhutan is required to be in possession of a valid passport and visa. Travelers from all countries need a visa. Visa for Bhutan will be arranged by our supplier on receipt of the full payment for the tour. At the time of travel the passport on basis of which the Bhutan visa has been issued has to present at the time of boarding check in and at the emigration/immigration check points. Boarding or immigration can be denied if there is a mismatch of passport details mentioned on the visa letter and the passport presented at these checks.
The passport has to be valid for a minimum of 6 months AFTER the departure date from Bhutan and at least 2 (two) clear pages available in the passport for immigration stamping.
Below is the updated COVID-19 entry protocol to be followed by all visitors.
Visitors must have mandatory travel insurance and should be fully vaccinated against COVID-19 (2 doses). All visitors must carry their most updated COVID vaccination card/ certificate or will need to produce proof of having COVID in the past 6 months on arrival at the airport. It is advisable to carry the print or hard copy of the vaccination certificate and travel insurance.
However, we are told that we will be updated again with the latest requirements and procedures from the Tourism Council of Bhutan. Surely you will be advised accordingly.
COVID-19 UPDATES IN ASIA
More and more countries in the region are reopening their borders to international travelers, thanks to the fast action against the further spread of COVID-19 and speedy vaccination programs.
For all information about COVID-19 situation in our destinations, as well as restrictions and quarantinea policies, please click the link below. If you need further news updates or have specific queries, please contact Vinh Hoang at [email protected].
Trails of Indochina Co., Ltd.
6D Ngo Thoi Nhiem, Ward 7
District 3, Ho Chi Minh City, Vietnam
You are receiving this email because you have been in contact with Trails of Indochina
or have subscribed to our newsletter.